Call us now to find out more!
UK Tel: 01209 211 800
Intl Tel: +44 1209 211 800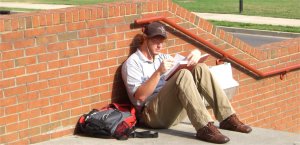 Travel Insurance Cover for Language Students
It is very important to make sure that you have adequate insurance cover when travelling abroad. To make this as easy for you as possible, CESA work with the ONLY Long Stay travel insurance specialists in the United Kingdom. Before you leave, we strongly recommend that you take out private travel insurance for your own financial and personal security.
If you are an EU citizen please ensure you take your EHIC with you.
Please read the Policy details in full in order to establish the full terms of the cover, which are available through the links below.
LONG STAY schemes : From 16yrs / Upto 55 yrs of age
Insurance Cover for all UK and EU residents
Duration : 1 to 12 Months and ongoing
Please Note that this insurance is ONLY valid for EU based CESA Languages Abroad students. If you are resident outside of the EU, this insurance is not appropriate.
NB: It is advisable to take out your Travel Insurance at the time of booking your CESA language course as cover will commence for pre-departure Cancellation from the policy issue date. This will, therefore, provide cover should you have to cancel your course for an insured reason such as illness or serious accident, preventing you from travelling.