Call us now to find out more!
UK Tel: 01209 211 800
Intl Tel: +44 1209 211 800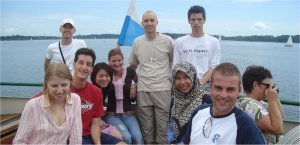 Learn German in Munich
Offering a range of German language courses in Munich, the German language school, offers high quality tuition suitable for adults of all ages and language abilities. The Munich language school is situated in the Neuhausen district in the western part of the city centre. The centre is just 4 tram stops from the heart of Munich, the main railway station and the historic and picturesque pedestrianised shopping area.
German language courses offered in Munich

:

> German Languages for Life Course
> German Standard Course
> Combined German Course
> German Private Tuition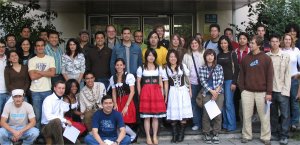 The German school has 10 well-equipped classrooms, as well as a media centre containing 6 computers with learning programmes and benefits from a wide range of learning materials (and provides students with internet access).
It offers an intensive, challenging study environment, well suited to help adults learn German, whether for a few weeks or several months.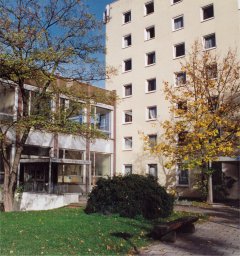 The language school in Munch is also a recognised German language testing centre, and can prepare students for recognized certificate exams such as the TestDaF, Zertifikat Deutsch, PWD, and Test WiDaF. In addition to the German academic programme across all language levels, offered by the language school, the school also provides a varied programme of cultural excursions and leisure activities, supported by school staff. The German staff and teachers are always on hand should you have any questions once on your language course. The German Language School requires all their German teachers to have university degrees and extensive experience teaching the language.
| | |
| --- | --- |
| German Language Courses Duration | 1-40 weeks+ |
| Minutes per German lesson | 45 |
| Minimum age | 18 yrs (16 yrs in the Summer) |
| No. of Classrooms | 10 |
| No. of Students /quietest months | 35 per month |
| No. of Students /busiest months | 120 per month |
German students are encouraged to make the most of their time in Munich by participating in the guided excursions and activities offered by the German Language School.
These social activities enable students to get to know Munich, the German people and the surroundings.