Call us now to find out more!
UK Tel: 01209 211 800
Intl Tel: +44 1209 211 800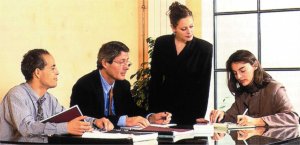 Business Language Courses
When you need to develop or improve language skills for better business interaction, you need a programme that can deliver a high level of service and flexibility and the language skills appropriate for your needs.
CESA offers a range of course options that will help you achieve your linguistic goals and improve your knowledge of the business customs of the country.
Private Tuition
- One to four weeks+ duration
- 10 to 40 lessons per week
- Flexible start dates and hours offered
Private tuition can cover general language skills or be specifically targeted on key aspects of your business or professional requirements; be that sales, marketing, law, medicine or any other discipline.
CESA offers full immersion programmes of 20 to 40 lessons per week and can include week-day lunches with a tutor.
Results can be startling, a beginner with a good linguistic ear and experience of other languages, can reach linguistic competence in their target language within 4 weeks on a private tuition course. Many business people prefer to work intensively for one week to boost their current abilities, therefore losing no more than 5 working days from the office.
Small Group Classes
- One to four weeks+ duration
- 15 to 30 lessons per week
- Regular start dates throughout the year
Small group classes where the maximum amount of teacher attention ensures rapid results are also very popular with business people wishing to develop general language skills.
The average student age is higher on these programmes, than on the General Language courses and the smaller class size ensures a greater level of teacher/student interaction.
Combined Courses
- One to four weeks+ duration
- 15 or 20 group lessons per week
- plus 5 to 15 private lessons per week
- Regular start dates throughout the year
Combined Courses (group classes in-conjunction with private lessons) are offered by many colleges and so offer students the best of both worlds. Individual teacher attention in combination with the group class work ensures rapid results and is an excellent solution for those whose prime requirement is rapid acquisition of general language skills.