Call us now to find out more!
UK Tel: 01209 211 800
Intl Tel: +44 1209 211 800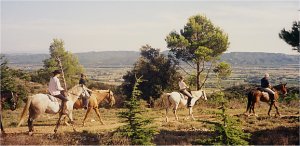 Learn French in Aix-en-Provence
Students can choose to live with local French hosts (private household accommodation) or in the summer in local Student residence or on a year round basis in local Hotels or private studios. Accommodation is in high demand over the summer months, so early bookings are strongly recommended for June, July and August (or you could miss out!).
> French hosts/Private households
> Summer residence
> Two Star Hotel Residence
> Three Star Hotel Residence
> Private Studio apartments
> Hotels
French hosts/Private households:



Stay with local French hosts in a single room, half-board, B&B or self catering basis. Hosts generally live in apartments around 12/25 minutes commute on foot or by bus to college each day. Please note that unless you book the self-catering option, students are not able to use their hosts kitchen for meal preparation. This is a great way to put your French into practise on a daily basis, particularly the half-board option, which gives you regular daily contact with French people.
Half-board: you stay with a homestay family and it includes breakfast and dinner; you have to organise your own lunch (most students grab a sandwich in Aix or eat in a cafe) as you cannot use your host's kitchen to prepare food. This type of accommodation encourages linguistic and cultural immersion through regular contact with your French hosts.

Bed & breakfast: you stay with a homestay family and it includes breakfast only; you have your other meals elsewhere and you cannot use the kitchen unless the hosts agree to it. This kind of accommodation is recommended for people who want to be independent and best suits those staying for just one or two weeks who would prefer to eat out in any case - contact with your host family is rather limited.

Room with access to the kitchen: you stay with a homestay family and no meals are provided, but you DO HAVE access to the kitchen to prepare your own meals - you and your host agree on what times you can use the kitchen. This kind of accommodation is recommended for people who want to be independent and/or have a particular dietary requirement.
Host families/House Rules
All selected families want to welcome you and make your stay as pleasant as possible. They are ready to
devote some of their time to you and you will share their everyday life. But they expect you to show some
interest in them and offer to help. A good communication from the start will enable you to fit easily in the family,
understanding when to respect their intimacy. It is a place of exchange and of mutual adaptation.
Please remember that living with a family is different from staying in a hotel. It is a cheaper accommodation so
you cannot expect to be offered the same services.
~ CLEANING OF THE BEDROOMS
Towels are changed every week and sheets every two weeks.
Towels must be used for bathroom use only and must not be taken out of the house
(i.e.: not for beach or swimming pool use)
Cleaning is done once a week by your host.
You will be asked to make your bed and to tidy your bedroom as to facilitate the cleaning.

~ THE BATHROOM
Talk to your host to discuss what time is best to use the bathroom, as not to disturb them.
~ MEALS
Half-board includes breakfast and dinner, 7 days a week (from Sunday to Thursday for FH courses).
Breakfast will be taken at a time agreed with your hosts. It usually includes a warm drink, bread, butter, jam or
cereals. French people do not usually have a big breakfast; they will usually have fruits, yogurts, cheese and
ham with lunch or dinner.
Dinner must be taken at the table with your hosts (except if you made other plans). It should be healthy: meat or
fish or eggs, vegetables, cheese or yogurt and fruits.
If you decide to go out, your hosts should be informed the day before at the latest.

~ LAUNDRY
Your hosts will allow you an average of one washing machine a week. If you have the need for more machines,
a small indemnity may be asked.
Clothes that need special care should be taken to the dry cleaners by the student.
An iron may be put at your disposal.
~ TELEPHONE
We ask you not to use the phone without permission.
If your hosts authorise you to use the phone, you will have to pay for your calls. You may receive calls but it
must not disturb the personal use of the family. Thank you for deciding on the most convenient time and keep in
mind the time difference between countries.

~ KEYS
You will receive a spare set of keys to the house. In case you lose them, you will have to reimburse all
expenses.

Summer residence:




Student residences are a popular summer option, so please try and book early or you will miss out.
Available June to September ONLY.

Studios for 1 person of about 19m²
Possibility of flat sharing with two or three rooms
Facilities:
Equipped kitchenette (mini-fridge, 2 electric hotplates, microwave, coffee machine)
Shower with toilets
Linen kit provided and changed every 2 weeks.
Air conditioning: no but fan at your disposal
Television: no
Telephone: no
Unlimited Internet: through cable network
Location:
Downtown close to the Cours Mirabeau and the Rotonde.
Close to the Post and tourists offices, the Méjanes library, the bus and train stations.
Proximity to French language school: 15 minute walk
Please note:
Credit cart number requested to confirm reservation. It is possible to obtain State aid for stays for 3 months or more and if the tenant has a bank account in France.
2* Hotel Residence



Studios for 1-2 people of about 20m² (double or twin beds)
Studios for 2-4 people of about 30m² (1 double bed in the bedroom and 1 sofa bed for 2 in the living room)

Facilities
Equipped kitchenette (fridge, electric hotplates, microwave)
Shower-room with toilet and bathroom in studio for 2
All linen provided
Air-conditioning: no
Television: French and international channels
Internet connection: Free wireless
Location: Downtown, close to the Cours Mirabeau, the Méjanes library, the post and tourist offices, shops and the bus station.
Proximity to the French language school: 15 minute walk
Please note: Credit card number required to confirm reservation.
3 * Hotel Residence
Studios for up to 2 (double or twin beds)
Two-room apartments for up to 4 (1 double bed and 1 sofa couch)
Possibility for three-room apartments for 6 and 8 people
Equipped kitchenette (fridge, electric hotplates, microwave, dish washer, coffee machine, kettle, iron and ironing
board, possibility of a vacuum cleaner, a safe)
Bathroom with tub; no shower
Television: flat screen with international and French channels
Air-conditioning: in each studio and apartment
Telephone: direct line (calls are not included)
Internet: free wireless access
Location : Located downtown, in a quiet street, 5 minute walk to the Cours Mirabeau. Shops close by.
Proximity to French language school : 15 minute walk
Please note : Credit card number required to confirm reservation.
Private Studio Apartments



There are a variety of private studios available to rent.
The French school charges a reservation fee of : approx EUR 25.00 per person
The contract is made directly between the studio owner and the student, not via CESA.
We enclose the details for one to give you a feel of what is on offer.
Please contact us for alternative studio options
Description: Studio Option One
In a building of quality, 2 rooms entirely renovated of 35 m2, quiet atmosphere and located on the ground floor.

Facilities:
Hall, living room with dining area, television, VCR and DVD player, big bedroom with double bed in 160 and a desk,
shower-room, kitchenette equipped with electric hotplates, fridge, micro-wave. Plenty of storage in every room. Dishes, all linen provided. Central heating included. Animals not allowed. Non smoking. Wireless access.

Location: 10 minute walk from the French language school and 5 minute walk from the town centre
Hotels in Aix:
Year round 2* and 3* accommodation.
Please contact the CESA office for details specifying your dates and type of room required for an accurate quote. Allow extra for breakfast and the "tax de sejour". There are a great range of Hotels in and around Aix. Generally no more than 15 mins from the college.
Very busy in the summer months, so please book early from June to September.
Arrive: Sunday PM
Depart: Saturday PM
We recommend that you fly direct to Marseille-Provence airport; from there you can take a direct shuttle to Aix which will take approximately 30 minutes and runs every hour and will take you into the city centre. Students are welcome to take advantage of the transfer service provided by the college at an additional cost. You can also take the TGV, there is a stop in Aix-en-Provence with a shuttle at every arrival (15min).