Call us now to find out more!
UK Tel: 01209 211 800
Intl Tel: +44 1209 211 800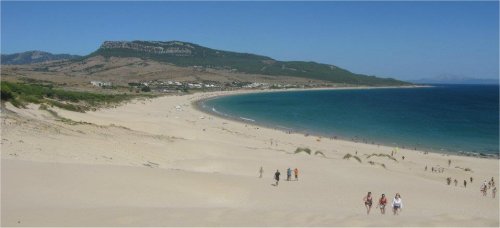 Spanish for Teenagers : Tarifa
Open to : 14-17 yr old students
Is this course for you ?
Yes. If you're looking for fun, sunshine, tons of activities AND a fabulous Spanish language course. This dedicated teenager course attracts students from across Europe, including Spanish teenagers (who study English during their language lessons). It's very popular, so early reservation is recommended!
Course outline :
20 Spanish lessons per week (morning timetable)
Course materials included
Full board residence accommodation (classes on site)
Arrival & departure airport transfers / Malaga airport
Activity & sports programme
A full-day excursion each Wednesday
An excursion or sports day each Saturday
Relax at the beach on Sunday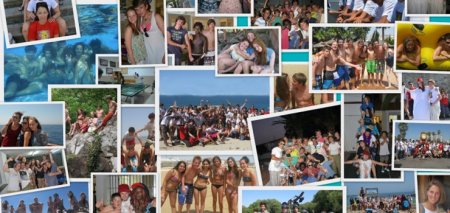 Location Plus Points :
Tarifa is ideal for the sporty and those who adore the beach.
The school is just three minutes from the beach, in the heart of Tarifa.
Tarifa is a wonderful summertime location for young language learners.
Course Plus Points :
All teachers are fully qualified and experienced in the teaching of Spanish as a foreign language.
Only Spanish will be spoken in class.
Two week+ course enrolment possible.
One week offered ONLY for the final week of the Summer Programme
Full adult supervision.
Accommodation :
Student residence
The residence is where you live, learn, take your meals and meet up before an excursion. The residence offers separate quarters for girls and boys (on different floors) in dormitory style (3 students to a section or closed room) accommodation. Group leaders live on-site, and are available 24 hrs a day, throughout the programme. There is phone & computer access at the residence.
Student supervision :
Parents are asked to complete a parental consent form.
All excursions & sporting activities are supervised.
Activities :
A full activity programme is included in the course cost (see timetable).
Additional activities on offer:
Tennis classes : EUR 28.00 for 1 private lesson & EUR 14.00 for a shared lesson (2 students)
Whale Watching : EUR 28.00 for a 2 to 3 hour PM excursion
One full day excursion on Wednesday
One full day excursion or sports activity on Saturday
Day at the beach on Sunday
Transfers :
Airport transfers from/to Malaga airport are included in the programme.
Flights should arrive on the Sunday before the course starts before 19.30 hours to allow time for the transfer to Tarifa. For departures on the Sunday after the programme finishes flights should not leave Malaga earlier than 11.30 hours. Transfers can also be arranged from Seville or Jerez (or from Malaga on other days).