Call us now to find out more!
UK Tel: 01209 211 800
Intl Tel: +44 1209 211 800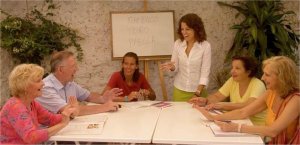 Over 50s Language Courses
 
 
 
                 

"All the teachers were splendid and lessons were great fun. The emphasis was an oral work - just what I wanted. There was enough grammar to take me forward in my learning. The school was clean, neat and well organised. The building and rooms were super. The position of the school in Malaga is reassuringly safe."
Janet: Over 50s Course: Malaga 

                   
 
 
 

A holiday with purpose! 

When you wish to work on your language skills with others of your own or similar age, on a programme not solely geared to an academic syllabus, talk to CESA.
The Over 50s programmes are tailored to meet day to day language needs. The programmes are ideal if you are plan to live part of the year in a different country or have a favourite holiday destination, or visit friends or family abroad.
 
 
 
 
 
            
 
 
 
 
 
 
 
 
 
 

Duration
No of lessons
Levels offered
Tuition
Minimum age
Accommodation

 

2 to 4 weeks
Generall 15 or 20 per week
All abilities
Monday to Friday
50
Refer to College description or Course Finder

 
 
 
 
 
 
If you would rather follow a course at a different time of the year or want a different style of course you are very welcome to join students on any of the other General Language courses offered.
If you have any questions about the suitability of a course please contact CESA, we will be delighted to help.