Call us now to find out more!
UK Tel: 01209 211 800
Intl Tel: +44 1209 211 800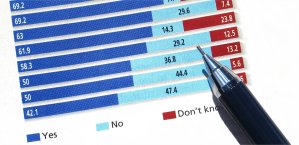 Your ability : Assessing your language level
Are you new to language learning?
Or already a linguist (novice or serious) and keen to refresh your skills?
CESA Languages Abroad offers language courses abroad to suit a range of ability levels.
How long does it take to learn a language?
In order to gauge your current language ability, and what you can realistically hope to achieve on a language course abroad we have created a table of "abilities" and set out attainable goals for the average language student, learning a European language.  We hope this helps answer your questions on the subject.
If you would like us to expand on the matter in relation to your needs, please contact us.
Beginner        

CEF: A0
You have no knowledge of the language at all.
Allow approximately 4 weeks to reach Level 1 

Level 1


False Beginner

 

CEF: A1  
At this stage you are able to understand very simple phrases about daily life if someone speaks to you slowly and clearly. You know how to introduce yourself, to describe your work, to talk about your tastes and your hobbies and to describe your past. You can write a postcard. Your ability allows you to respond to simple and practical things. 
Allow approximately 4 weeks to reach Level 2


Level 2
Elementary

CEF: A2, A2+
You know simple vocabulary and can communicate at a basic language level, exchanging simple information, if the other person helps. You have some basic structures.
Allow approximately 4 weeks to reach Level 3

Level 3
Low Intermediate

CEF: B1
You understand extensive simple information encountered in every day language or on topics of personal interest. You can use a greater range of structures and vocabulary but still make frequent errors.
Allow approximately 4/8 weeks to reach Level 4

Level 4
Intermediate

CEF: B1+, B2
You understand and can use the essentials of the language, although there are still typical errors. Information on topics of personal interest can be communicated in a more complex vocabulary and you can generally communicate in routine professional contexts.
Allow approximately 6/8 weeks to reach Level 5

Level 5
High Intermediate

CEF: B2+, C1
You can use a wide range of language structures with very few errors and can express ideas and opinions on a variety of topics. You can exchange information reliably and have an active command of the essentials of the language.
Allow approximately 6/8 weeks to reach Level 6

Level 6
Advanced

CEF: C1+, C2
You can participate in any communicative situation utilising an extensive range of vocabulary and idiomatic expressions. You adopt appropriate formulation in many different circumstances. You can communicate confidently and competently in both professional and personal contexts.
Allow approximately 6/10 weeks to complete the Level
CEF = Common European Framework scale of language ability