Call us now to find out more!
UK Tel: 01209 211 800
Intl Tel: +44 1209 211 800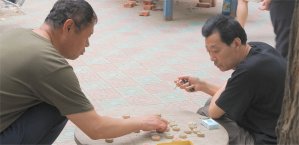 Learn Chinese in China
"CESA was fab ... so friendly on the phone and did so much to help I can't thank you enough ... You knew my name, remembered me and signed emails with first names – I felt like we knew each other and could chat! Thanks for all you help! I had a great trip!"
Lucy (4 weeks Chinese Language Course)
Student Views
Find out what students thought of their time in China, with our first-hand reports:

How can YOU learn Chinese in China?
Beijing! Learning Chinese in Beijing (after all Mandarin is based on the Beijing dialect) enables you to explore the richness of the language, the Chinese people and their culture first-hand.
There are over 1.3 billion Chinese people, the majority of whom speak Putonghua (Mandarin) and there are many other Chinese speakers world wide. With a history of China that dates back to the Xia period of 2200/1750 BC, China has cultural heritage unequalled by any other civilization.
Whether you want a Mandarin Chinese language course for a couple of weeks or for several months CESA can help. If you feel confusion setting in, we are always happy to talk through the pros and cons of each location, and we would be delighted to help you arrange your Chinese language course, so feel free to give us a call.
HSK Mandarin Chinese language exams
Do you already speak Chinese? Can you prove it? If you wish to show future employers or academic faculties that you have a good level of Mandarin Chinese, there are range of offically recognised language exams you can sit.
> Learn Chinese from movies Learn Mandarin From The Top Chinese Movies Ever Made. Unique, Self-Teaching Subtitles, Including Pinyin. Part of a Complete Language Learning Program.