Call us now to find out more!
UK Tel: 01209 211 800
Intl Tel: +44 1209 211 800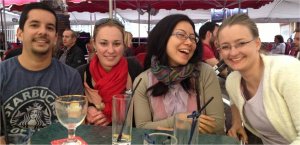 Learn French in Aix-en-Provence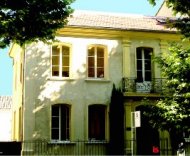 If you want to learn French in France, Aix-en-Provence is a great location to choose. Aix is a beautiful, historic city, with plenty of culture, and a professional yet relaxed French language school to offer.
There are an excellent range of French language courses, to suit the needs of all adult French learners.
So whether you are looking to refresh your French for a couple of weeks on a short course, or prepare for the French DELF exam or wish to enjoy one of the many French and Activity courses on offer.
Get ready to be inspired!
French language courses offered
in Aix-en-Provence:
> French Languages for Life/DELF Preparation
> Standard French Course
> Intensive French Course
> Combined French Courses
> French Private Tuition Course
The French language school in Aix-en-Provence, is set in a charming turn-of-the-century building facing a boulevard lined with magnificent plane trees on one side and lovely green gardens on the other. The school has 16 classrooms, a multi-media centre, a reception area and a lounge with a library next to the sunny terrace. It is situated about 2 minutes walk from the town centre.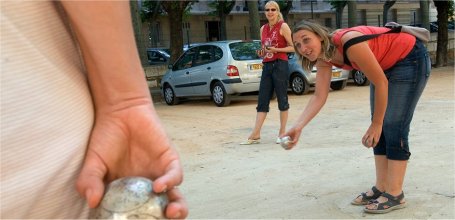 The staff are always on hand should you have any questions once on your course. The French language school requires all their teachers to have university degrees and extensive experience teaching French as a Foreign Language.
| | |
| --- | --- |
| French Language Course duration | 1-39 weeks |
| Minutes per French lesson | 45 |
| Minimum age | 18 yrs |
| No. of Classrooms | 16 |
| No. of students /quietest months | 40 per month |
| No. of students /busiest months | 90 per month |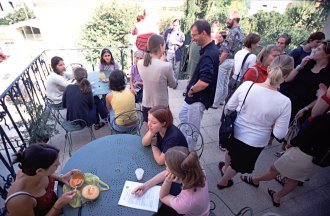 All students are encouraged to make the most of their time in Aix-en-Provence by participating in the guided excursions and activities offered by the French language school.

The school organises activities to help you learn French such as guided tours to sites of historical, cultural and scenic interest, cooking classes, wine tasting, perfuma and aromatherapy workshops, painting lessons, guided work sessions in the Resource Centre, social activities. The school will also help you to organise activities such as horse riding, cycling, water sports, golf and tennis.
An example of a week's cultural programme:
Monday: Guided tour of the town
Tuesday: Cooking class
Wednesday: Free time
Thursday: Petanque
Friday: Free time
Saturday: Excursion to the villages in the Luberon area.