Call us now to find out more!
UK Tel: 01209 211 800
Intl Tel: +44 1209 211 800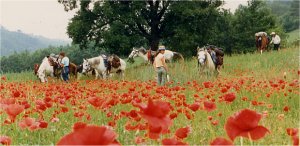 Learn French in Aix-en-Provence
Aix-en-Provence known as 'the city of water and art' is located in the South of France. The hot springs of the town date back to Roman times. This picturesque spot in the heart of Provence is renowned as the birthplace of the painter Paul Cézanne.
Through the centuries many other artists have been captivated by the light of this town, and by its natural and cultural heritage. Its narrow streets, colourful buildings, fountains and markets attract visitors from every corner of the globe. Aix-en-Provence is a young, vibrant and lively university town with approximately 30,000 students.
Outside the town, too, there is plenty to explore: historic cities such as Arles, Avignon, Nimes or the scenic beauties of the Camargue, the Luberon, the Bight or Verdon or Mont Sainte-Victoire.
The beaches and coves of the Mediterranean coast are only half an hour away. The climate is very pleasant: summer lasts until October and the mild autumn until Christmas, even winter is pleasantly mild.