Call us now to find out more!
UK Tel: 01209 211 800
Intl Tel: +44 1209 211 800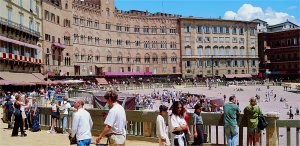 Learn Italian in Siena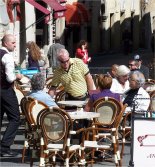 The Italian language school in Siena offers a wealth of Italian courses to suit all needs, including courses of 20 lessons per week (Standard and Languages for Life courses) to the intensive Private tuition courses and the ever popular Italian Over 50s Course.
For those students who wish to speak fluent Italian, there is the 32 week Italian Academic Year programme, which also prepare students for a number of Italian language exams.
The Italian language school also offers students in Siena a chance to enjoy some authentic Italian cookery classes (find out how the Italians really make good pasta), an Italian wine tasting course (very sociable, and informative whilst still fun) and an Italian History of Art Appreciation course, all of which beautifully complement the Italian language courses on offer.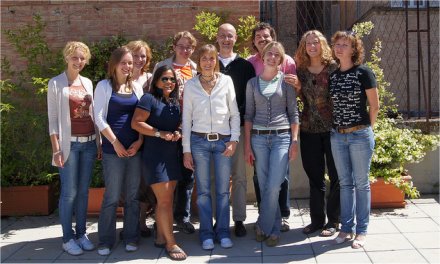 The Italian language school is located in the heart of the city. Established in 1991. Situated on the second floor of a typical Sienese palazzo, it offers a quiet working environment, yet is only 3 minutes by foot from the Piazzo del Campo.

After classes the terrace of the school provides a scenic meet place for the students. For studies outside of class, a large collection of teaching materials, literature, magazines, cassettes and videos at their disposal. There are 8+ classrooms for group course and private tuition use and the staff are always on hand should you have any questions once on your course. The Italian Language School requires all their teachers to have university degrees and extensive experience teaching Italian as a Foreign Language.
| | |
| --- | --- |
| Italian Language Course Duration | 1-32 weeks+ |
| Minutes per Italian lesson | 45 |
| Minimum age | 16 yrs |
| No. of Classrooms | 8+ |
| No. of students /quietest months | 35/50 per month |
| No. of students /busiest months | 90 per month |
Italian language courses offered in Siena:
> Italian Languages for Life Course
> Italian Academic Year Course

> Standard Italian Course
> Italian Over 50s Courses
> Italian for Serious Foodies

> Combined Italian Course
> Professional Combined Italian Course
> Italian Private Tuition Course
> Italian Exam Preparation Courses
All students are encouraged to make the most of their time in Siena by participating in the guided excursions and activities offered by the Italian language school. These social activities enable students to get to know Siena, the people and the surroundings.