Call us now to find out more!
UK Tel: 01209 211 800
Intl Tel: +44 1209 211 800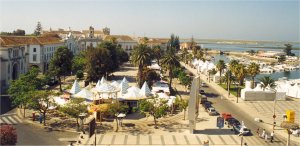 Learn Portuguese in Faro
The Portuguese language school in Faro is located on the first floor of a single occupancy building in a residential and business area, within easy walking distance of both the waterfront and the main monuments of the city. It offers a range of Portuguese language courses from Standard courses to Private tuition courses.
Learn Portuguese in Faro : Course options
> Portuguese Languages for Life Course
> Standard Portuguese Course
> Standard Plus Portuguese Course
> Portuguese Combined Course
> Portuguese Easter Course
> Portuguese Private Tuition Course
It is a small college, with 6 well-equipped classrooms, TV, videos and audio-recorders. There are computers for student use and also Wi-Fi throughout the school. There is a kitchen with a coffee/water station and downstairs there is a garden and patio area where students can relax during the break. Within a few kilometres of the Portuguese language school, students can reach the famous beaches, golf courses, fun waterslide parks and all the other water sports facilities for which the Algarve is well-known!
| | |
| --- | --- |
| Portuguese Language course Duration | 1-36 weeks |
| Minutes per Portuguese lesson | 50 |
| Minimum age | 18 yrs |
| No. of Classrooms | 6 |
| No. of students /quietest months | 20 per month |
| No. of students /busiest months | 45 per month |
All students are encouraged to make the most of their time in Faro by participating in the guided excursions and activities offered by the Portuguese Language School. These Portuguese social activities enable students to get to know Faro, the people and the surroundings.