Call us now to find out more!
UK Tel: 01209 211 800
Intl Tel: +44 1209 211 800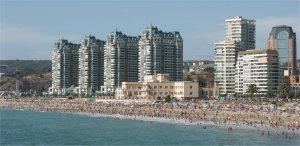 Learn Spanish in Santiago
The Spanish language school in Santiago is located in a quiet side street in a residential neighbourhood of Providencia. The area is very popular with locals and Spanish language students alike because of its many restaurants, bars and cafes and the nearby parks.
Spanish Language Courses
~ Languages for Life Spanish Course
~ Standard Spanish Course
~ Combined Spanish Course
~ Spanish DELE Preparation Course
~ Spanish & Skiing Course
~ Private Tuition Spanish Course
The Spanish school is easily accessible with great bus route and metro connections. Located in a pretty blue and white painted, three storey building. There are 18 classrooms, a small library and a computer room where students have access to 6 computers (with free internet and WIFI access). There is a good sized common area where students can relax out of class, also a large patio (+ table tennis table). The large outdoor patio is a great place for students to sit out and relax or study during sunny days and is frequently used as a barbecue area (very popular with past students!).
| | |
| --- | --- |
| Spanish language course duration | 1-24 weeks+ |
| Minutes per Spanish lesson | 50 |
| Minimum age | 18 yrs |
| No. of Classrooms | 18 |
| No. of students /quietest months | 40 per month |
| No. of students /busiest months | 80 per month |
The Spanish school in Santiago is generally at its busiest in January to March and June to September, hosting over 80 students in any one week. The staff offer classes for all language levels, from Beginner to Advanced Spanish level, across 9 different ability groups - so there is sure to be a class that is appropriate to your personal language needs.
We recommend our language students in Santiago follow a course of at least 2 weeks duration (though of course a longer term course ensures far greater progress!). Whenever possible one week courses are also offered as a group option, but such a short group course is never ideal for the student, so if time is limited, private tuition is recommended instead. Each student will be assessed every two weeks to ensure their progress is strong enough for them to proceed to the next class level. All of the Santiago Spanish language school's teachers are native speakers with university degrees and are experienced in teaching Spanish to foreign language students. Many have also learned a second language themselves, so they can fully appreciate your perspective as a student!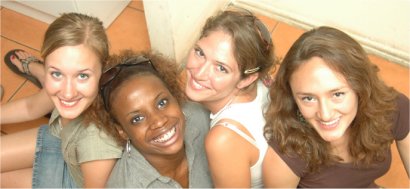 All students are encouraged to make the most of their time in Santiago, Chile by participating in the guided excursions and activities offered by the Spanish language school. These social activities in Santiago help you get to know the city, the people and the surroundings which also helps you achieve your goal ~ to learn Spanish!