Call us now to find out more!
UK Tel: 01209 211 800
Intl Tel: +44 1209 211 800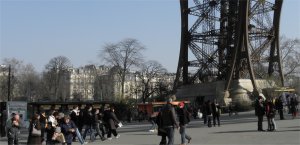 Learn French in Paris College Two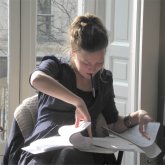 The French language school in Paris, was established in 1988 and is centrally located in the heart of the city. It occupies a whole floor of a lovely 18th century town building (accesible by lift or stairs) and is only a few minutes walk from the Louvre, the Georges Pompidou Centre and the famous Grands Magasins.
The French school in Paris offers a wide range of French group courses to meet the needs of students aged 16yrs through and whatever your current French language ability.
Are you looking for a group French course in Paris?
Whether you require a Languages for Life course (8 to 20 weeks) or an Academic Year course (24 to 36 weeks) or a short term programme (Standard or Intensive courses from 1 to 8+ weeks) there is a group course and class level for you (from beginner to C1 advanced level), running throughout the year (though the school is closed for Christmas).

Are you looking for a French private tuition course in Paris?
The French school in Paris can offer a range of training solutions to meet the needs of the private student. If you only need a few private lessons on top of a group course, the Combined Course is ideal, or you can book just Private Tuition lessons for a week, or longer (from 10 to 30 lessons per week, Monday to Friday).
French language courses offered in Paris (2):
> French Languages for Life Courses
> Standard French Course
> Intensive French Course
> Combined French Courses
> French Private Tuition Courses
> French for Law Course
> French Teacher Refresher Course

> Social activities at the French school in Paris

The French language school provides a great environment for French courses, whilst exploring this unforgettable city. Situated on the 2nd floor, the French school comprises of 20 classrooms for group and private lessons (there is an elevator). Students can relax in the on site cafeteria between classes.

The French language students have free and unlimited access to the internet. At it's busiest during the warm (rather than hot) months of the year, students are well advised to book early for the Spring and Autumn programmes.

The school is relatively quiet in August, but as the Parisians are away on holiday accommodation can be harder to arrange, so early bookings are recommended. The staff are always on hand should you have any questions once on your course or need advice regarding activities available to you in Paris.

The French school in Paris requires all their teachers to have university degrees (minimum requirement is an MA) and extensive experience teaching French as a Foreign Language.
| | |
| --- | --- |
| French Language Course Duration | 1-36 weeks+ |
| Minutes per French lesson | 45 |
| Minimum age | 16 yrs |
| No. of Classrooms | 20 |
| No. of students /quietest months | 70 per month |
| No. of students /busiest months | 120 per month |
All students are encouraged to make the most of their time in Paris by participating in the guided excursions and activities offered by the French language school.
These social activities enable students to get to know Paris, the people and the surroundings.