Call us now to find out more!
UK Tel: 01209 211 800
Intl Tel: +44 1209 211 800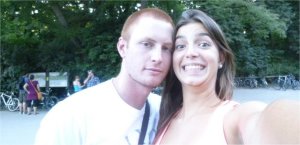 Learn German in Lindau
Est. in 1985, the German language school in Lindau, is located on an island on Lake Constance, in the heart of the old town centre. It offers an intensive working environment and specialises in small group German courses. The school offers a beautiful language learning location on an idyllic island - the perfect antidote to city living. An especially popular summer time study choice for German language students, who adore lazy afternoons by the lakeside (or on the lake). Early reservations for July and August are strongly recommended!
> German Languages for Life Course
> German Standard Course
> German Intensive Course
> Combined German Course
> German Exam Preparation
> German Private Tuition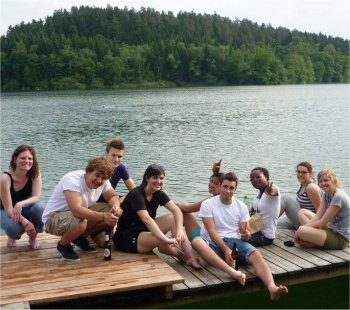 There are modern classrooms, a café with a terrace, with impressive views over both the Lake and the Alps. They also have an "infotek" (an information corner on the culture, events and surrounding area) and a media room with video and audio facilities and 10 computers.
German Students have access to the internet and email at the college.
There are 6 classrooms for group German course use and several smaller rooms for private tuition and the staff are always on hand should you have any questions once on your course.
The German Language School requires all their teachers to have university degrees and extensive experience teaching German as a Foreign Language.
The combination of a beautiful location, high quality tuition and well priced student accommodation (or lovely hosts) really appeals to Gap Year and Uni aged students alike. Whether you follow a two week Standard Course or the 12 week Languages for Life term, you will enjoy the pace of life and student camaraderie in Lindau.
German language course duration
1-12 weeks+
Minutes per German lesson
45
Minimum age
18
Teenage course, 14-17
No. of Classrooms
6+
No. of students /quietest months
40/50 per month
No. of students /busiest months
60/70 per month
German students are encouraged to take full advantage of their stay in Lindau by participating in the guided excursions and activities offered by the German Language School. These social activities enable German students to get to know Lindau, the German people and the surroundings.