Call us now to find out more!
UK Tel: 01209 211 800
Intl Tel: +44 1209 211 800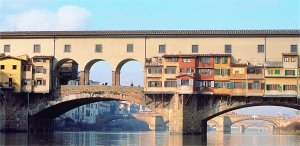 Italian & Wine Course
Is this course for you?
Did you know that Italy is the largest producer of selected wines? These wine course gives you an introduction to the art of grape cultivation, processing and storing of the most well-known Italian wines. The practical part consists of wine tasting which will allow you to get to know the wines from the different regions of Italy. When possible the college will organise a visit to a renowned wine-cellar.
Programme topics:
How to read the etiquette of an Italian wine bottle;
Classification of the Italian wines (house wine or denomination of origin, D.O.C. and D.O.C.G.);
The traditional techniques of cultivation, fermentation and aging used in Italy;
Wine tasting and terminology;
The wine production in Italy and its consumption;
New, non traditional wines;
The products of Tuscany, the north-western region (Piedmont), the north-eastern region (Friuli, Sud-Tyrol) and the other regions, especially of the central and southern area of the peninsula.
During the course 24 quality wines will be presented and tasted.
Maps will be shown and illustrated material handed out (statistics, charts, descriptions etc.).
Other subjects will be discussed too, such as the combination of food and wine and the comparison with foreign products.
Italian & Wine Course
Standard Italian course x 2 weeks
+ one wine sesions arranged per week (x 2 wks)
An introduction to Italiain wines from across a range of Italian regions + wine tasting sessions
One session (generally in the early evening) per week
Wine group size : 10/12
Each session looks at a different region and range of wines
Wine lectures given in Italian (but can revert to English if needed)
Locations : Florence, Siena & Milan
Wine Course costs:
See CESA Course Finder
Florence (1), Siena or Milan     Course choice : Wine Course