Call us now to find out more!
UK Tel: 01209 211 800
Intl Tel: +44 1209 211 800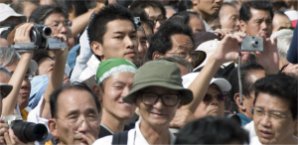 Learn Japanese in Japan
Standard
Course
Gap
Year
JLPT
Exams
Intensive
Course
Private
Tuition

Japanese in Fukuoka
Student Reviews:
> Rob Holland's views on his 12 week course in Fukuoka

How can YOU study Japanese in Japan?
Whether considering a Japanese language course for a few weeks, several months or up to two years, CESA Languages Abroad can help you find the ideal solution for you, offering quality Japanese language courses sure to meet your linguistic goals.
In Fukuoka, combine a study of Manga, Japanese cult movies and improving your conversation skills on short courses of 2 to 12 weeks, long terk courses of 20, 30 or 40 week duration or follow a private tuition course (1 week plus duration).
Japanese language exams
Do you already speak Japanese? Can you prove it? If you wish to show future employers or academic faculties that you have a good level of Japanese, there are range of Japanese language exams you can sit.
Resources Japanese Resources & Links