Call us now to find out more!
UK Tel: 01209 211 800
Intl Tel: +44 1209 211 800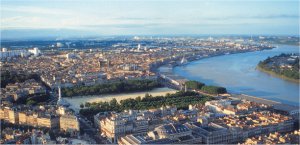 Learn French in Bordeaux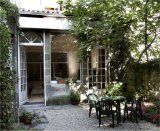 The French language school in Bordeaux, offers students a fabulous central city location and a range of French courses to suit all needs, from long-term courses to one week private tuition and a range of short term general French group courses, to suit all levels of ability.
For those students that can speak French and want to prove it there is the DELF exam course or if you wish to improve your Wine appreciation skills alongside your French skills there is the special French and Wine Course offered three times a year.
French language courses offered in Bordeaux:
> French Languages for Life Course
> French Standard Course
> French Intensive Course
> French Combined Course

> French DELF Course
> French TEF Option

> French Teacher Refresher Course
> French for Business/Law/Diplomacy/Oenology Courses

> French & Wine Course
> French Private Tuition Course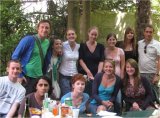 Established in 1992, the college is located in a 19th century town house, near one of the most prestigious avenues in the city. It is just 2 minutes walk away from the heart of the town. Situated on 3 floors, the college has 12 good sized classrooms (with air con), a self study room and a student lounge that leads to a sheltered garden and provides a welcoming and relaxed study environment.

Students have access to the internet and email at the college. There is also a library of French novels, magazines and newspapers to help students in self-study, available for use in the college. At its busiest during the warmer months of the year, students are advised to book early for the June to September programmes.

The staff are always on hand should you have any questions once on your course. The college requires all their teachers to have university degrees (minimum requirement is a Master's in Teaching French as Foreign language) and extensive experience teaching French as a Foreign Language.
| | |
| --- | --- |
| Course Duration | 1-24 weeks+ |
| Minutes per lesson | 45 |
| Minimum age | 17 yrs |
| No. of Classrooms | 12 |
| No. of students /quietest months | 55 per month |
| No. of students /busiest months | 200 per month |
All students are encouraged to make the most of their time in Bordeaux by participating in the guided excursions and activities offered by the college. These social activities enable students to get to know Bordeaux, the people and the surroundings.