Call us now to find out more!
UK Tel: 01209 211 800
Intl Tel: +44 1209 211 800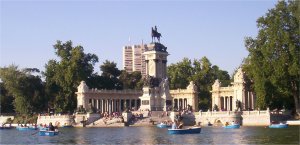 Learn Spanish in Madrid

Whatever your language needs, the Spanish language school in Madrid offers a course that will suit you. Madrid offers the perfect setting for language students who love the big city life and wish to explore the urban heart of Spain whilst improving their Spanish language skills.
The Languages for Life Programme is the ideal long term study option for students, especially Spanish Gap Year students and Graduates. The college hosts the very successful Spanish A-level revision course, each Easter, which is exclusive to CESA Languages students. Students of all ages can attend the Spanish DELE Course to prepare for their DELE exams.
Whilst the Madrid school offers these specialised courses they also offer flexible and high quality general language courses. These courses include; the Spanish Standard Course great for overall language progression and the Combined course and Spanish Private Tuition for students who need to focus on specific aspects of the language.
CESA Plus Points
High quality Spanish courses at a range of different levels
Excellent location in Madrid, right next to Retiro Park
Focused, experienced teachers offering excellent teaching standards
Friendly & welcoming atmosphere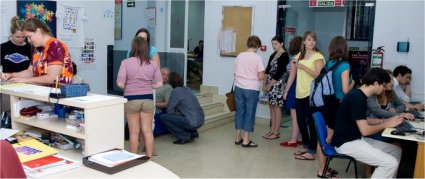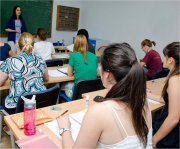 Our Spanish language school in Madrid is located in a typical town house in the prestigious Salamanca district and only 7 minutes by metro from Puerto del Sol. It is just a few minutes walk from Retiro Park and the Prado Museum.
Students love the friendly and personal atmosphere at the Spanish School, and the range of cultural and social activities offered in Madrid. Facilities include 25 classrooms, some with a TV, video and audio machines. There is also a video-room, library where students can borrow Spanish books and DVD`s and a student lounge for students to relax at break. There are also computers available for students to use and the Spanish school has Wifi throughout for students that have their own laptops with them.

The college teachers are all native speakers of Spanish, with University degrees, who specialise in teaching Spanish as a second language.

The busiest study periods of the year occur during the long Spring and Autumn months.
| | |
| --- | --- |
| Spanish Language Course Duration | 1-48 weeks |
| Minutes per Spanish lesson | 45 |
| Minimum age | 17 yrs |
| No. of Classrooms | 25 |
| No. of students /quietest months | 70 per month |
| No. of students /busiest months | 180 per month |
Spanish language courses offered in Madrid:
> Spanish Language for Life course
> Spanish Standard course
> Spanish Intensive course
> Combined Spanish course
> Spanish Gap Year course
> Spanish DELE course
> Spanish A-level revision course
> Spanish Private tuition course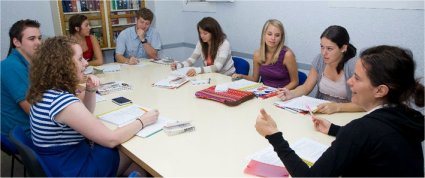 All students are encouraged to make the most of their time in Madrid by participating in the guided excursions and activities offered by the Spanish language school.